About Our Mission
Citizen Advocacy's mission is to initiate voluntary one-to-one relationships between a person with a disability and someone else from their community who has complementary qualities and resources. This advocate will promote, protect and defend that person's welfare and interests.
Citizen Advocacy is built upon the belief in the power and competence of the ordinary citizen to care and connect to others and to make a commitment to stand by, for and with another person, through good times and through challenging ones.
Our History
Citizen Advocacy started in Lincoln, Nebraska in 1970 by Dr. Wolf Wolfensberger, who saw a need for advocacy and support for individuals with developmental and intellectual disabilities who were living in institutionalized and segregated environments. Citizen Advocacy programs were broadened to include all persons with developmental disabilities and/or mental illness.
"Nebraska is and has long been a state which prides itself on neighborliness and mutual help on the part of its citizens; a state where citizens themselves often take the initiative to solve local problems.  Nebraska can lay claim to being #1 in yet another area, by being the birthplace of a Citizen Advocacy plan which makes use of these ideals towards solving some major human problems of our times by having competent citizen volunteers represent, as their own, the interest of other prersons who are handicapped, impaired or disadvantaged."  Governor James J. Exon, 1971
Heartland Citizen Advocacy, Inc. was started in Omaha in March 2013 as a community-based, non-profit organization that recruits, matches and offers support to local citizens involved in citizen advocacy relationships.  The people who now form the governing Board of Directors assist our coordinator with the work of initiating and supporting these relationships. Funding for Heartland Citizen Advocacy, Inc. is from the State of Nebraska Department of Health through Disability Rights Nebraska, private contributions, and fund raising activities.
Citizen Advocacy is now worldwide with programs throughout the United States, Canada, Europe, and Australia.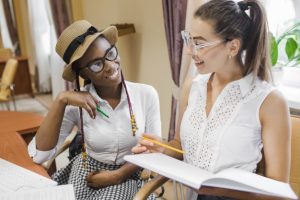 Our Principles
Advocate Independence
Each Citizen Advocacy relationship is freely given. Each citizen advocate is independent of the Citizen Advocacy office, of human services, and even of his/her advocacy partner's family. Loyalty is to the individual person. This allows the advocate to speak out and act with freedom and clarity.
Clarity of Staff Function
Citizen Advocacy coordinators do not act as advocates, and the program does not engage in other forms of advocacy. Coordinators focus exclusively on initiating and supporting matches and on organizational operations.
Diversity of Relationships
The range of advocate roles and the nature of advocacy relationships are very diverse. Advocates choose, together with their partner, the direction and content of their relationship. Citizen Advocacy coordinators orient and support the advocates in these choices.
Positive Imagery
The advocacy office strives to be a model of positive interpretations and images of people with disabilities.
Program Independence
The Citizen Advocacy office maintains its independence from other human service organizations to help ensure that advocates will not have conflicts of interests.
(Content adapted from Citizen Advocacy)